Yarrawonga

to Swan Hill


MMP 21 = February 21 - 25, 2022
MMP 22 = November 21 - 25, 2022


404km / 5 days / 1 river




since 1969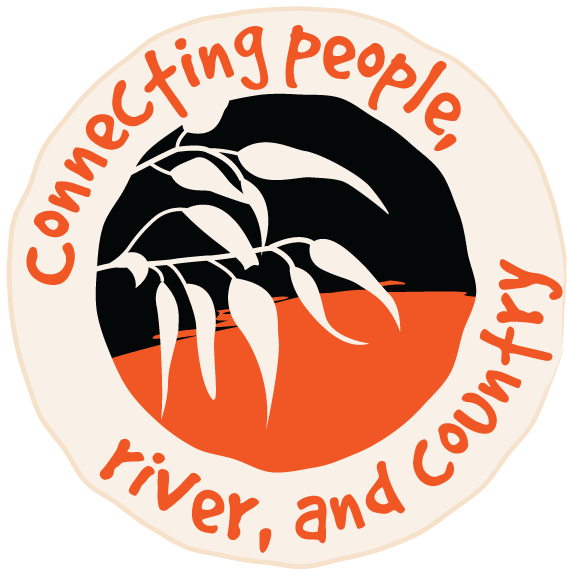 COPY of Newsletters that have been sent via Mail Chimp
November 15, 2017
​
Final week information - Please forward to everyone traveling with you and make sure to visit our official site before Sunday (Day Zero) for a check up - https://www.massivemurraypaddle.org.au/

Well we are only a few days away till the 2017 Massive Murray Paddle

DAY ZERO - Yarrawonga - Sunday Nov 19.
2pm to 5pm - Registration at Yarrawonga Football Ground
5.30pm - 5.45pm - Event Official Brief
6pm - 6.30pm - Opening Ceremony.


There are some important safety messages we need to communicate to people attending the Massive Murray Paddle.
To make it even easier for everyone to get these messages, we've created the 30 Seconds for Safety video series. We'll keep adding to the series, so check back regularly and stay safe out there.


Please check out the safety videos and make sure all of your paddlers and crew watch them as well.
1) Health Support Plan
2) Safe Driving Tips
3) Check Point safety
4) Avoiding Capsizes
5) Sudden Limb Drop
The link for all of the videos is http://www.phasezero.com.au/massive-murray-paddle.aspx

And some exciting information for your family and friends to track your performance
​

PHASE ZERO RACE TRACKING SYSTEM
​
This year Phase Zero is introducing the PZTracker system as part of our event safety management package. Each vessel will be fitted with a small GPS tracking unit which will report its location every 90 seconds, displaying to a mobile-optimised webpage (click the map below). We'll hand out the trackers on Sunday at registration and there's no need to recharge the units throughout the race, so just keep it safe when you're off the river and we'll get it back from you at the finish line. The PZTracker system is a key part of making the event safer than ever, so give your supporters the link and they can follow your progress as you tackle this epic adventure.
Click Here to Access our Race Tracking System

​
GROUND CREW ROAD BOOKS
​
Our Road Books are a supplement to the ground crew maps in the event handbook. Road Books date back to the pre-GPS era when car rallies would publish the race directions this way (many still do). A nice bit of trivia is the name for the turning symbols is 'tulip' - dating back to the Tulip Rally that first used them in the 1950s. You can print the road books or use a tablet to view during the event - please don't read and drive, if you have kids this is a great job for them :) Just zero your trip meter at the signs positioned at each checkpoint, then follow the distance and turns.
We think the format is ideal for finding your way from checkpoint-to-checkpoint, especially for first time ground crews. We've driven the routes a few times now, but be aware every vehicle's trip meter will be slightly different. We'll keep updating them if anything changes, and let you know via the event facebook page.
​
​
​
November 2, 2017
​
Important Race Information (2 November 2017)

OK we are nearly there - 18 days to go.
Hopefully everyone is ready.

Please take the time to carefully read the some important race information and the start times.
https://www.massivemurraypaddle.org.au/raceday
You will get more information on your race start time and the information on CUT-OFF Times - Unfortunately there will be some strict cut off times at the last checkpoint each day. Missing a cut-off doesn't mean you are out of the event - you only miss that section on the day.

Paddlers Charts and Road Crew maps are online and can be printed and laminated
Charts - A4 size
Road Maps - A3 size
https://www.massivemurraypaddle.org.au/course-maps

DAY ZERO - Yarrawonga - Sunday Nov 19.
2pm to 5pm - Registration at Yarrawonga Football Ground
5.30pm - 5.45pm - Event Official Brief
6pm - 6.30pm - Opening Ceremony.

On Day ZERO we will be presenting RACE NUMBER 0001 - this special number goes to the Highest $$$ Earner for their chosen charity. Make sure you let me know at the check in desk.

Final charity amounts need to be given to me before 3pm on Day FIVE.

A huge issue will be BLISTERS - read this super valuable information from Bill Robinson - https://www.massivemurraypaddle.org.au/bill
We have some really good paddling gloves from BURKE - click the link to check them out and to buy - we can mail or bring them to Yarrawonga. http://www.sydneyharbourkayaks.biz/burke-amara-glove/
October 26, 2017
​
2017 Massive Murray Paddle (Nov 20-24)FIRST AID INFORMATION
There is limited medical and first aid support in many places along the Murray River.

It is the responsibility of every Ground Crew to be the first response call for any First Aid requirement.
Every team MUST carry a suitable first aid kit and have the appropriate skills and knowledge to render help and assistance. (recommended first aid kit list)
The management of the Massive Murray Paddle highly recommends that you have several people in your team with appropriate first aid qualifications.
Team Captains: Please email me with the names and First Aid qualifications of the members of your GROUND crew.
If someone in your team has 'advanced First Aid' or is a 'registered medical practitioner', then please email me (murrayriver@sydneyharbourkayaks.com.au) their phone number so they can be registered with our Safety Team

Every First Aid qualified person will need to display the 'Certified First Aid' sticker on their car or craft - if you display this sticker then you need to be traveling with a first aid kit.

IN CASE OF EMERGENCY
For all emergency situations, your first call should always be to 000.
This includes bush fires, flooding, snakebites, serious injury and any other extreme or dangerous situations.
We highly recommend that you download the EMERGENCY+ phone app
http://emergencyapp.triplezero.gov.au/

Every paddler and ground crew has a responsibility to help keep the Massive Murray Paddle SAFE. Be aware and travel smartly - We drive mostly on dirt and back roads - NEVER SPEED.
​
​
October 19, 2017
​
Please assist us by Pre Ordering your MMP Merchanside

Dear Registered Paddlers

We will only be ordering a very limited supply of MMP17 Merchandise.

Please assist us by pre ordering your Hats and Hoodies (TShirts will be available to buy during the 6 days of the event)

The merchandise is super nice this year (especially the Hoodies)

The link to buy the gear is
http://www.sydneyharbourkayaks.biz/massive-murray-paddle-2/

There is a pre order discount on the Hoodies and Hats - so order now and save.

When you order online - please send me a text with your name and size of hoodie - 0413 005 787
or email it after you order to murrayriver@sydneyharbourkayaks.com.au

You can pick up your gear on DAY ZERO at Yarrawonga
​
​
October 10, 2017
​
PRE – Event Craft SCRUTINEERING

We do not need to have your craft physically inspected on Day ZERO of the event – leave them on your trailers and just register and enjoy the afternoon.

As the majority of the craft in the MMP are from respectable manufacturers, we believe we can check your craft with photos sent in the lead-up to the event.

PLEASE Email 1 or 2 photos of your craft to murrayriver@sydneyharbourkayaks.com.au; showing the entire craft, air-tight zones, any damage and any
modifications.

We will need one email per craft and please email small image sizes
- image size needs to be no more than 500kb (0.5MB) per image. Please send your photos BEFORE November 10, 2017.

All craft competing in the MMP , must have secure positive buoyancy. If there looks to be an issue, then you will be required to send a photo of a flooded craft – canoe / home-made paddlers, please make sure your craft complies.


In your email please list all paddlers for the craft.

If you are part of a team then the Team Captain can email me on behalf of your team.


Notices
If you are renting your craft from Sydney Harbour Kayaks then please disregard this email.

Other Photo Exemptions (Unless your craft has changed)
Team Dungalayin Mileka,
Team Bacchus Marsh Grammar


PS – 39 days till the start
PPS – EVERY PADDLER NEEDS TO WEAR A LIFEJACKET